Text and images by Craig Smith
---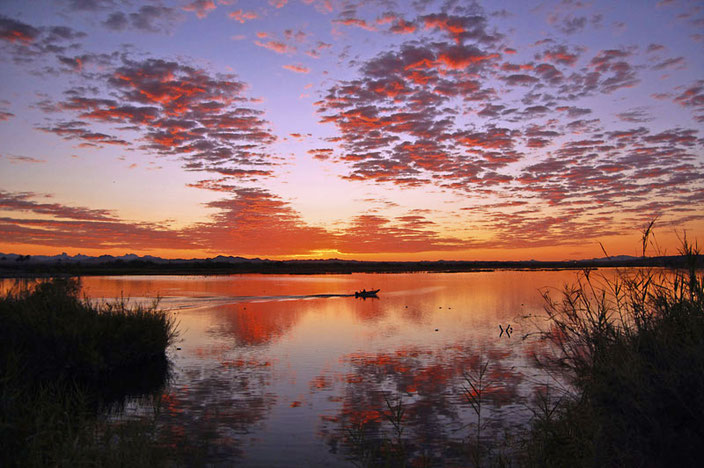 Well, we just finished off 2020.  To say it has been a difficult year would be a significant understatement.  I'm sure everyone who is reading this has had to navigate their own challenges this year.  We have navigated some rocky waters, one reason this blog has been quiet for over a year, but have come through well so far.  We all will have additional challenging waters to navigate in 2021.  
From the business end of things,  supply chain issues related to COVID-19 have made it difficult to get some products, especially fly rods and some reels, but our vendors have been able the keep enough of a trickle flowing to us to take care of the majority of our customers, especially the fly fishing newcomers - and we have had a lot of new fly fishers this year of all ages.  The long time fly anglers usually have what they need and may have had to delay some upgrades.  Fly tying materials, which are a big part of our business, have generally been in good supply with an occasional backorder on some items. In addition to fly tyers, we have a good size customer base who make tuna trolling feathers, bonito jigs, sabiki rigs, and other lures used by conventional anglers.  So we are thankful that we are able to remain serving the local fishing community.  
This last year was an excellent angling year for Southern California anglers though the pandemic has changed the way a lot of people need to approach their fishing outings.  More solo outings of course.  Local regulations limiting boating to members of the same household meant a lot of anglers didn't get their normal time out on the bays, ocean, or lakes with buddies.  More people took up kayaking and float tubing (yes you can safely float tube some areas of the bays).  More anglers have taken up the challenge of fishing Mission Bay from shore. A much lower percentage of anglers traveled outside the local area, with many passing on annual trips to the Eastern Sierra, other areas of California and the United States, and abroad. 
As we move into 2021 with a pandemic raging, Stroud Tackle continues to operate and serve the local angling community for what is now our 51st year.  We may need to ask you wait outside a few minutes while we accommodate a limited number of customers inside, but the wait, if needed will usually be short.  And as usual, we can often schedule an appointment outside of our standard hours.  Call during our regular hours, or email any time to inquire about the possibility of setting up an appointment.  If you know what you want, we can check to ensure we have it and bag things up ahead of time for a quick transaction if desired. 
We couldn't remain here without the continuing support of you, our customers.  And many thanks to our suppliers like Farbank Enterprises (Rio and Redington), Temple Fork Outfitters, Galvan Fly Reels, Waterworks-Lamson, Hareline Dubbin, Whiting Farms, Umpqua Feather Merchants, Renzetti, Fishpond, and others for getting us the goods to keep you prepared to get  on the water and escape your troubles for while.
Here is to a better 2021!  And please continue to take care of yourselves and  look out for each other. As much as we would love to see your (masked) faces in the shop, we hope to see them (unmasked) on the water for many years to come.