Posts tagged with "Bay Fly Fishing"
---

Throughout the saltwater fly fishing community a 9 foot 8 weight rod is usually the most commonly recommended starting rod. That is a great choice that will be useful for a wide range of conditions. However, in our Southern California bays and estuaries, the vast majority of fish caught will be less than two pounds in weight and often less than one pound and not a much fun when caught with an 8 weight rod compared to a lighter rod. Trout sized gear will often do quite nicely when pursuing our...
Fishy Outings
 · January 21, 2019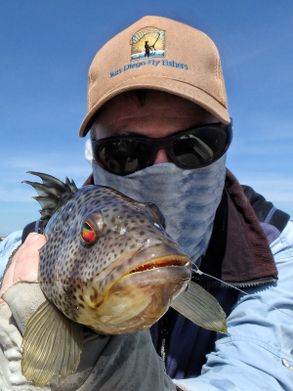 San Diego has great year round angling, even during mid-winter, and San Diego bay is perhaps the most consistent local winter fishery. Except for when storms are passing through, winter breezes are often less than summer winds. When the ocean has six to twelve foot swells as has been the case over the last couple of weeks, the bay remains comparatively calm.