Posts tagged with "Calico Bass"
---
Fishy Outings
 · August 31, 2018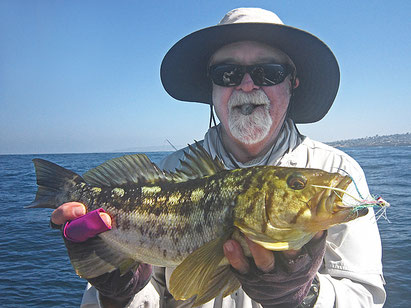 We made a quick outing today to the Point Loma kelp beds today before the holiday weekend crowds found their way to the water. We didn't start too early, launching at 0630 at the Dana Landing ramp on Mission Bay. Launch ramp traffic was down compared to previous weeks. We headed in about 1100 to find the bay starting to get congested with early holiday traffic. The water was cooler than in recent weeks; we metered water temps from 68 - 72 F. A 3 foot swell at 8 seconds from the west had us...
Fish Species
 · August 27, 2018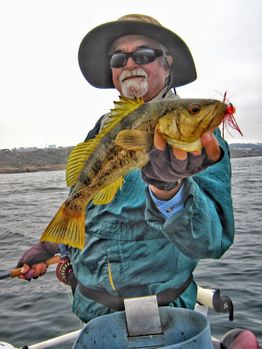 The kelp bass, commonly called the "Calico" bass have been a popular game fish in Southern California for decades with conventional anglers. A long time staple of the local half and three-quarter day sport fishing party boats, they have become more popular with fly anglers over the last twenty years. The calico bass fishing around the kelp beds off of Pt. Loma and La Jolla has been excellent all summer and continues to be good. These powerful predators readily take the fly when on the feed...