Posts tagged with "Yellowfin Croaker"
---
Fishy Outings
 · September 12, 2021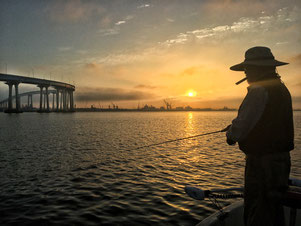 As we roll into mid-September and a fall approaches we start to see changes in the bays as water temperatures start to drop from the mid 70s and even near 80 degrees F in the far south bay the fishing remains great. The catching, which is almost always good, becomes even better in many areas. A lot of hot weather inland this summer has brought with it a bit more wind than is typical, making things difficult for float tubers at times; not so much for casting but for drift management and just...