Posts tagged with "Offshore Fly Fishing"
---
Product Spotlight
 · September 28, 2018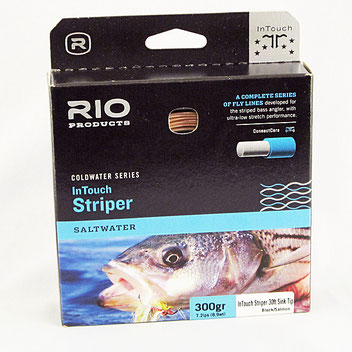 The Rio InTouch Striper 30 foot sink tip line is a versatile integrated shooting taper line that can be used in both saltwater and freshwater environs. With a 30' fast sinking head, an extended 14' intermediate sinking back taper and long thin running line, the InTouch Striper line is great for making those long distance casts and getting the fly down quickly. The line is available with head weights from 250 to 450 grains in 50 grain increments and is suitable for 7 through 11 weight rods....
Fishy Outings
 · September 05, 2018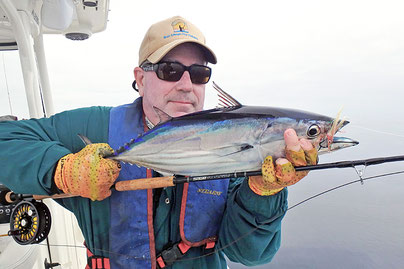 Some of the Stroud Tackle team headed out for a bluewater expedition yesterday with a goal of finding the skipjack tuna which have been around in plentiful numbers offshore recently. We love skipjack as a great light tackle sportfish and great table fare when properly prepared. "Skippies" are one of our favorite fly rod fish. The plan for the day was to head southwest to an area where the fish had recently been reported and start hunting. So we met at the dock at Shelter Island at 0530 and...